Training and Education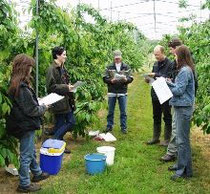 Knowledge is the key for sustainable development. Therefore, one of KoGa´s important tasks is the transfer of specific horticultural knowledge and insights to different stakeholders, including students, trainees, adults and youths. However, KoGa´s functions are not limited to knowledge provision; they also include the facilitation and exchange between different areas and levels of training and education.
Opportunities for BSc and MSc theses can be found here.