News 2018
Third TOMRES project meeting on Mallorca
From 23.-26. October 2018, the third meeting of the TOMRES project partners took place in Mallorca on invitation of the Universitat de les Illes Balears (UIB). More than 40 participants from the 25 Consortium partners as well as several members of the project's Stakeholder Group took part.

 Dr. Hannah Jaenicke and Jan Ellenberger represented the Horticulture Department of the University of Bonn. Jan Ellenberger used his presentation to inform about the performance of several promising tomato lines regarding physiological prosperities including yield under combined water and nutrient deficiency while Workpackage 6 (Dissemination) leader Hannah Jaenicke presented the results of her team regarding the dissemination of project results.
The three-days-meeting provided room for intensive exchange across partners of the TOMRES-Consortium which includes partners from universities, research facilities, farmer´s cooperatives, commercial breeding companies and others. Mutual phenotyping of a promising tomato-rootstock will be done by partners from the universities of Naples, Jerusalem and Bonn.
The next project meeting will be held in Athens in February 2019.
Climate change contribution at the German Fruit Congress in Düsseldorf 2018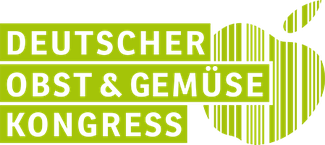 More than 550 international fruit and vegetable experts met at the DOGK in Düsseldorf's town hall in September 2018. After an early start of the apple picking period and an exceptionally dry and hot season, one of the major topics was climate change and possible effects for the fruit supply chain.

Dr. M. Blanke of the University of Bonn started the climate change session and summarised the outcome of his study based on 60 years of concomitant weather and phenology records of apple flowering in the Meckenheim fruit growing region, archived at CKA Klein-Altendorf. The flowering advancement of up to 12-14 days now coincides with the late spring frost in April, which led to the devastating frost on 19-20 April 2017 and reduced fruit yields throughout Europe by up to 65% in 2017. Other climate change effects, observed in this dry and hot year 2018, included increased June drop (also as a result of the previous frost in 2017 with a subsequent heavy fruit set in 2018), and increased losses due to pre-harvest fruit drop, early harvest, more sunburn in orchards without crop cover and softer apple fruit with shorter storability.

The second contribution on climate change effects was by Dr. Andreas Mager, a graduate from the University of Bonn, concentrated on practical aspects of climate change impacts on fruit farming such as increase in pests, increase in costs e.g. for hail nets, access to water for orchard irrigation and lack of apple fruit coloration in the autumn.

In a parallel session, Dr Markus Schmitt (Sonnenbergerhof) reported on the economic features of climate change and Ludger Linnemannstöns (LWK-NRW Auweiler) on the climate change effects on soft fruit and increase of strawberry, raspberry and blackberry cultivation in tunnels under crop cover.

Overall, all lectures agreed on an increase of uncertainty to supply ample regional, local fruit to the retailers.
Workshop on 'Precision horticulture in times of climate change' in Russia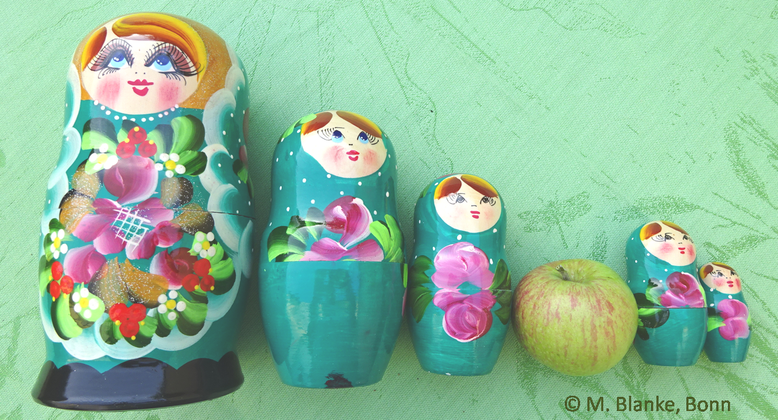 On invitation by the University of Michurinsk, representatives from KoGa and from KOB Bavendorf, participated and co-organised a joint workshop on 'Precision horticulture in times of climate change' in Russia, a topic of mutual interest in horticultural science in both countries. The meeting in Mineralnye Vody in the Stavropol region of  North Caucasus had been initiated by the University of Michurinsk as part of Professor F. Lenz' RUGEFREN initiative and was supported by the German Federal Agricultural Ministry BMEL. Mister Thomas Huber, German Agricultural Ambassador in Moscow opened the workshop.
The technical excursion included a brand new 70 ha nursery, established as Sadi Stavropol'ya three years ago by a private investor and Russia's second largest fruit enterprise, Sad Gigant Inguschetia (2,500 ha). This fruit growing region at 45°N latitude benefits from rich Chernosem soils, access to spring mountain water, vicinity to the Black Sea and mild summer climate shielded by the Caucasus mountains in the South and Europe's highest mountain (Mt Elbrus, 5,600 m). Recent climate change manifested there as hail, combated by hail nets and sunburn, prevented by use of kaolin sprays; other climate change topics of mutual interest include apple flowering phenology, lack of autumn fruit colouration and, fairly unique, effects of predicted excess chilling.
Recent streamlining of Russian horticultural research led to the formal amalgamation of three previous institutes and in 2017, to the foundation of a new institute or 'flagship' for horticultural research, the 'Michurinsk Federal Scientific Centre'. Presentations from this new institution included one on 'Dormancy and chilling in apple trees'. The Russian government supports the establishment of new fruit orchards with up to 80% of investment costs (or up to ca. € 8,000/ ha) for trees, stakes, hail nets and drip irrigation to promote regional horticulture.  
After the great Russian hospitality, the next meeting within this Russian-German fruit research initiative is scheduled for May 2019 at the University of Stuttgart-Hohenheim/KOB Bavendorf and will be announced in due course on the RUGEFREN homepage https://rugefren.wordpress.com.
Dr Blanke was interviewed by local TV stations, which can be viewed on Youtube under:
https://www.youtube.com/watch?v=7PyglWBhU1Q
Visit from "Down-under"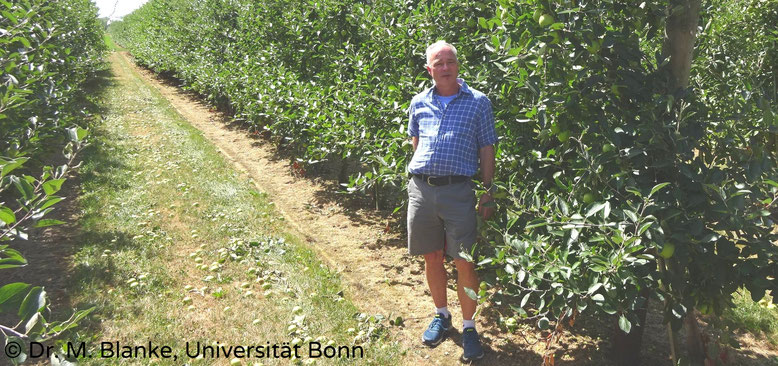 Dr. Bruno Holzapfel, a past graduate of INRES- Horticultural Sciences of the University of Bonn, visited KoGa's current apple and cherry experiments in Klein-Altendorf on 6th August 2018. Dr. Holzapfel is responsible for research projects in fruit and grapevine at the state funded Wagga Wagga Research Station in New South Wales, Australia. During his visit he also discussed possibilities for student exchanges and closer cooperation between INRES-Horticulture, University of Bonn and SE Australia, including current topics like biostimulants.
"Protected cultivation of apple and pear – response to climate change?" in the Centro de Pomaceas of the University of Talca, Chile
This year, Dr Michael Blanke of INRES – Horticultural Science Bonn followed the invitation to speak on 'Protected cultivation of apple and cherry'. The topic attracted over 100 scientists, CEOs, fruit exporters and consultants on 27 March 2018 in a full lecture hall.

The lectures were moderated by and translated into Spanish by Prof. Antonio Yuri (Photo 1), director of the Centro de Pomaceas, University of Talca, Chile. Dr M Blanke (Photo 2) explained the positive and negative effects of netting ranging from bird, insect, hail to sunburn protection to less flower initiation and less fruit colouration in apple as well as foil covers and polytunnel against fruit cracking in cherry with particular reference to the growing conditions at 35°S in Chile. The lectures included research results of combined (shade/hail) netting and reflective mulches to combat lack of fruit colouration in their respective autumn in February/March based on 15 years of research at Campus Klein-Altendorf and BSc and MSc theses of Ms Funke, Overbeck, Schuhknecht, Haaf and Mr Meinhold under supervision of the lecturer. 

The Centro des Pomaceas is the centre of research and extension for temperate zone pomology in Chile, concentrates on apple and cherry R & D with 2,000 visitors from 40 countries; their regular workshops attract participants from academia, horticultural students, extension, officials, consultants and local fruit industry as well as from neighbouring countries.
Climate resilient varieties for new climates
At the Fruit Logistica in Berlin, the Fresh Produce Forum attracts visitors with current topics with simultaneous translations into German, English, French, Italian and Spanish at the world's largest fruit fair.

On Friday, 9 February 2018, Kaasten Rehof (Fruchthandel Magazine) welcomed the audience and introduced the speakers, Dr Michael Blanke, University of Bonn and Prof. Cristos Xyloyannis, University of Basilikata, Italy. Dr M Blanke presented his talk on opportunities and challenges for new climate resisilient varieties in the fruit and vegetable sectorand examined existing varieties as to their climate resilience. He addressed the question, whether our current varieties are climate resilient or new breeding goals should be addressed.
This presentation is a result of the successful BSc thesis of Mehdi Bisbis and the joint review with Dr Nazim Gruda on climate change effects in horticulture in the Journal of Cleaner Production (https://doi.org/10.1016/j.jclepro.2017.09.224).

With 3,000 exhibitors and 75,000 visitorsfrom 130 countries, Fruit Logistica is not only the largest fruit fair worldwide, but it's satellite meetings like the Tech stage, Future Laband Fresh Produce Forum have become an unrivalled meeting point for all the researchers, producers, trade and consumers alike  and attract many  international stakeholders in the fruit and vegetable business.
"Donnerwetter" - Science Slam in Bonn's Bundeskunsthalle
The Science Slam on 31 January 2018 filled the lecture hall of the Bundeskunsthalle in Bonn on a rainy, dreary evening. The popular topic 'Climate change and weather' attracted 450 visitors.

The five scientists on stage from the Universities of Bonn and Düsseldorf and RWTH Aachen, presented their research on weather forecast, rain radar, weather satellites and climate change in an easy to follow language. The event accompanied the on-going exhibition on 'Weather' at the Bundeskunsthalle, following the international climate change congress COP23 at Bonn in November 2017.

Michael Blanke of INRES-Horticultural Science presented his latest findings on local climate change in the Bonn-Meckenheim fruit growing region. His findings are based on a combination of 60 years' of weather and phenology records from Campus Klein-Altendorf, Bonn university's research station, which show a shift of 2 weeks' earlier flowering in apple, combined with a continued risk of a late spring frost and concerns about sufficient winter cold temperatures (chilling). 

Science slam is a modern way of technology transfer of scientific results to the members of the general public in clear language without academic jargon - the performance is judged by the audience's applause. This is Dr. Blanke's 3rd science slam at Bonn and the sell-out indicates the popularity of both the interest in regional climate change effects and the way this is presented.
New staff members for TOMRES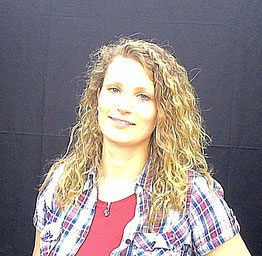 Dr. Simone Schmittgen is a plant scientist (PostDoc) working on the impact of stress-induced accumulation of secondary metabolites in Solanaceae. Her expertise is in the area of abiotic stress detection by optical measurement (fluorescence, hyperspectral) and monitoring plant responses by altered metabolite accumulation and biochemical/-physical parameters. She obtained her Diploma at Biology (Heinrich-Heine-University Düsseldorf, Germany) in 2011 and her PhD in plant sciences (Forschungszentrum Jülich, Germany) in 2014. Currently, she supervises the working group "stress physiology" at the INRES Horticultural Science, University of Bonn, coordinates the TaReCa project of the Federal Ministry of Education and Research - BMBF, and is involved in KoGa activities. In TOMRES, she participates in work package 1 (screening of tomato genotypes) and leads work package 6 (dissemination).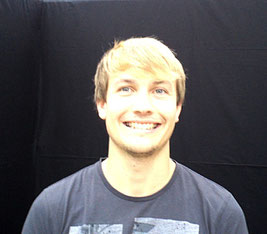 Jan Ellenberger is a PhD student at the horticulture department of the Institute for Crop Science and Resource Conservation, University of Bonn. He graduated from University of Bonn with a MSc degree in Crop Science in 2017. Experienced in hyperspectral and fluorescence-based stress detection as well as thermal imaging of plants, his research will be on early stress detection in tomato plants within the TOMRES project.