Jobs 2016
Deputy Director General - Research

The World Vegetable Center is a non-profit, autonomous international agricultural research center with headquarters in Taiwan and regional offices in Africa and Asia. The Center conducts research and development programs that contribute to improved incomes and diets in the developing world through increased production and consumption of safe vegetables.  For more information, please visit our website: avrdc.org
The Deputy Director General  –  Research  (DDG-Research) is a member of the senior management team based at Center headquarters (HQ) in Shanhua, Taiwan. Reporting to the Director General, this  position  will  be  supported  by  a  team  of global theme leaders and heads of research support services. The  successful  candidate  will work closely with the Center's four regional directors in Africa (Mali, Tanzania) and Asia (India, Thailand).

Key responsibilities:
Works  collaboratively  with  the senior management team, regional directors and global theme leaders to update the Center's research strategy
Leads  the development of outcome-focused operational plans,  providing clarity on timeframes, staffing, budgets, partnerships, performance indicators and targets
Oversees and interconnects the Center's research operations managed from HQ and from the four regional research offices;  tracks performance of research operations across research areas and regions, ensures coherence, and exploits synergies
Provides oversight to ensure science is world-class, innovative, well published and leads to  tangible outcomes and impact in close collaboration with partners; moves the research agenda forward  based on effective monitoring, evaluation and learning mechanisms and well-targeted impact assessment studies
Works with the senior management team, regional directors and global theme leaders to ensure the Center develops new research competencies and partnerships in line with the Center's research strategy; establishes collaboration with leading advanced research institutions from around the world on key research areas
Creates a simulating environment to attract world class scientific staff, partners, visiting scientists and students from around the world to work with the Center
Nurtures a culture of teamwork, collaboration, learning, and performance
Represents the Center with external audiences, particularly donors, research partners, key stakeholders, and other interested parties
Mobilizes resources to fund the Center's science agenda
Key qualifications and competencies:
PhD in agricultural, natural or social sciences with a record of achievement and innovation; plant or horticultural science are desired areas of expertise
Senior management experience with an agricultural research organization, providing leadership to projects with an international cooperation dimension
Ability to encourage and facilitate innovation and teamwork in a multicultural environment
Excellent scientific publication record
Proven track record in research management and fundraising
Strong motivation to contribute to the Center's mission
Fluency in English and excellent communication and interpersonal skills
Relevant work experience and networks in Asia and/or Africa
Willingness to travel frequently
Experience working with the private sector is highly desirable
The  Reward: This is an Internationally Recruited Staff (IRS) position with competitive pay and benefits. The initial appointment is for three years and may be extended depending on performance of the incumbent and availability of resources.  

How  to  Apply: Submit a letter of application with curriculum vitae, a recent passport-size photograph, names and addresses (including telephone/fax/e-mail) of three referees, and  date of availability.  Please send the  application by e-mail,  stating the job title in the subject line,  to human.resources@worldveg.org , before 30 June 2016.
Full Professorship (W3) "Horticulture Sciences"
The Agriculture Faculty of the University of Bonn invites applications for a  Full Professorship (W3) "Horticulture Sciences"(Succession of Prof. Dr. Georg Noga) to be appointed October 1, 2017.

The University of Bonn is looking for an individual with internationally recognized research performance in horticulture, harvest optimization as well as product and process quality. Expected research activities include evaluating physiological reactions of horticultural crops and their products to abiotic and biotic stress, investigating strategies for biofortification and precision horticulture are mostly recognized. The appointee should utilize and advance options for networking with colleagues within and beyond the Faculty of Agriculture at Bonn, focusing on other research areas, e.g. plant physiology, ecophysiology, soil-plant interactions, phytopathology, phenotyping, and production ecology. Co-operation with the other university faculties as well as regional and national joint ventures is expected. The professorship is the backbone of the Horticulture Competence Centre (Kompetenzzentrum Gartenbau: www.ko-ga.eu). Teaching duties focus on the specialisation area within the Bachelor programs "Agrarwissenschaften" and "Ernährungs- und Lebensmittelwissenschaften" and, more importantly, in the Master programs "Nutzpflanzenwissenschaften" and "Agricultural Science and Resource Management in the Tropics and Subtropics (ARTS)". Teaching shall be conducted in German and in English depending on the course.

Formal requirements are regulated by § 36 Higher Education Act of North Rhine-Westphalia (Hochschulgesetz des Landes Nordrhein-Westfalen).

The University of Bonn is an equal opportunity employer.
Applications in the German or English language accompanied by supporting documentation (eg, letter of interest, cv, certificates, credentials, list of publications, teaching activities, short statement of future research strategies) should be submitted by June 15, 2016 in written and electronic form (single pdf document) to: Dean of Agriculture Faculty, University of Bonn, Meckenheimer Allee 174, D-53115 Bonn, e-mail: dekan@lwf.uni-bonn.de
For more information please see here:
https://www.lwf.uni-bonn.de/?set_language=en and https://www.gartenbauwissenschaft.uni-bonn.de
Project Coordinator (TV-L EG 13) at the Faculty of Life Sciences, Kleve Campus, Rhine-Waal University of Applied Science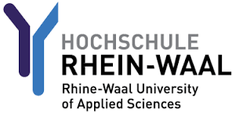 The Rhine-Waal University of Applied Sciences is looking for support for the faculty of Life Sciences, Kleve Campus and would like to fill the following vacancy as soon as possible:

Reference number 10/F2/15
Project coordinator (m/f) of the international research project "BAOFOOD – Enhancing local food security and nutrition through promoting the use of Baobab (Adansonia digitata L.) in rural communities in Eastern Africa", up to wage group TV-L EG 13, depending on personal qualifications, limited contract for 3 years, full time. The vacancy is subject to funding approval by the Federal Office for Agriculture and Food (BLE).

The BAOFOOD project aims at investigating and promoting the production, market development, processing and local consumption of baobab for the improvement of food security, nutrition and rural
livelihoods in Kenya and the Sudan. The project consortium includes 10 research institutions, NGOs
and private sector stakeholders from Germany, Kenya, Malawi, Sudan and the UK.

Your tasks:
Coordinate and monitor project activities and progress in close collaboration with the project partners;
Contribute to the research work and publications, and co-supervise Master and/or PhD students;
Synthesize project findings across work packages in close collaboration with the project leader;
Support the administration of project funds and reporting activities;
Prepare and help to conduct stakeholder workshops and other knowledge management initiatives;
Communicate project activities and results through appropriate communication channels;
Help to build support for creating favourable frame conditions for sustainable baobab management in the target region;
Support the acquisition of further third-party funds.

Your profile:
An above-average degree in agricultural or business economics, natural resource management or a related discipline. A PhD/ doctoral degree will be of advantage;
Proven competency in quantitative empirical social research, proficiency in inferential statistical methods, and the proven ability to contribute to interdisciplinary research works;
Strong motivation to conduct and publish high-quality academic research;
Proven project management skills and/or experience in managing and coordinating an international research consortium;
Great personal initiative and proactive behavior;
Excellent team and interpersonal skills and the desire to work in an international environment;
Excellent English language skills;
Work experience in Eastern or Southern Africa and/ or on baobab management and utilization will be of advantage.

Those applicants, whose native tongue is not German, will be supposted to acquire basic knowledge
of the German language.

The assignment provides the opportunity of, and requires the candidate's willingness for international
travel to the project countries.

The Rhine-Waal University of Applied Sciences promotes the professional development of women. Applications from women are therefore explicitly welcomed. In areas where women are not adequately represented, they shall be given preferential consideration when offering the same suitability, capability and professional achievements as men according to the Equal Opportunities Act of North Rhine-Westphalia (Landesgleichstellungsgesetz), unless there are exceptional reasons for giving preference to another applicant.

When offering the same suitability, preferential consideration shall be given to applications from suitable candidates with severe disabilities and equivalent persons pursuant to Section 2 (3) German Social Security Code, Book IX (SGB IX).

Please send your written application with relevant documents by via post stating the reference number,
addressed to the Department Human Resources of Rhine-Waal University of Applied Sciences, Marie-Curie-Str. 1, 47533 Kleve, Germany.