Events 2016
International conference on Agri-chains and sustainable developmen,  Le Corum, Montpellier (France), 12-14 December 2016.

AC&SD 2016 will bring together up to 300 delegates, including key actors from developing countries and innovators from the field from all world regions, to debate about the role of agricultural value chains in the pursuit of the Sustainable Development Goals. The conference aims at strengthening the science and policy interface for the implementation of the 2030 Agenda, considering that agricultural value chains form spaces where local and global challenges to sustainability connect and within which local and global actors experiment and negotiate innovative solutions.
For more information please go to http://acsd2016.cirad.fr/
Launch of the 1st annual Global Biobased Business competition (G-BiB)

The first annual Global Biobased Business competition (G-BiB), an initiative of the BioInnovation Growth mega-Cluster (BIG-C), is now open for registration. The competition is for Master and PhD students in Germany, the Netherlands and Brazil. The objective of G-BiB is to stimulate entrepreneurship and innovation producing a biorenewable chemical, material and/or fuel product.

The competition will allow teams, with a minimum of 2 Master/PhD students from universities and universities of applied sciences in Germany, the Netherlands and Brazil to compete and work together. Master and PhD students are being stimulated to participate in mixed teams. The teams will be supported by their university and BIG-C will organise extra support during the kick-off meeting and a masterclass halfway the competition.

The challenge is to design an innovative business plan based on the design for sustainable production of a biorenewable product such as biofuels, biochemicals or biomaterials. A professional jury will be appointed by BIG-C per country to evaluate the business plans on the following aspects: quality of the proposed design, viability of the business plan, originality of the proposed business idea, sustainability performance and presentation of the plan. Semi-finals will be organised per country resulting in three teams that will participate in the overall finals organised at the 3rd Brazilian BioEnergy Science and Technology (BBEST) in Campos do Jordão, Brazil. The final award of €10.000,- will be provided for by industry to further enrol the business plan.

Team registration is open until Monday 12 December 2016.

For more information on the competition and registration please visit the G-BiB website: http://www.be-basic.org/g-bib.html
International Symposia on Tropical and Temperate Horticulture, Cairns, Queensland (Australia), 20-25 November 2016

The International Symposia on Tropical and Temperate Horticulture will be held in Crains, North Queenland (Australia), November 20-25, 2016.
Cairns is arguably the best tourist destination in Australia and is the gateway to the Great Barrier Reef, the outback, Australian fauna and tropical rainforests containing unique Australian flora.
We will convene in the Cairns Convention Centre which was awarded the 'World's Best Convention Centre' by AIPC in 2014 in recognition of the highest client rating received by a convention centre. Thus you can expect a culture of friendly tropical hospitality.
The Congress is being hosted by the International Society for Horticultural Science, and will include meetings of regional horticultural societies and associations. We are planning to have competitions for local growers to exhibit their horticultural products. This will form part of a larger exhibition of horticultural products and industries.
The Scientific Program Committee will feature 7 new ISHS symposia in addition to a few established symposia. The new symposia include our first International Symposium on Beverage Crops. We will have a diversity of symposia on Tropical Horticulture under the theme "Now is the Era for Tropical Horticulture". In collaboration with the Global Horticulture Initiative, we are convening the first International Symposium on Poverty, Hidden Hunger and Horticulture.
Deadline abstract submission February 19, 2016
Deadline fulltext submission October 31, 2016
For more information about the symposium, please go to http://www.ishs.org/symposium/589
7th Indian Horticulture Congress, New Delhi (India), 15-18 November 2016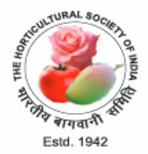 The Horticultural Society of India celeberates its Platinum Jubilee by organising 7th Indian Horticulture Congress-2016 on the theme "Doubling Farmers Income through Horticulture" at Dr. B.P. Pal Auditorium, Indian Agriculture Research Institute, Pusa Campus, New Delhi from November 15-18th, 2016. The Congress deals with several inter-disciplinary subjects like Bio-technology, Precision Horticulture, Pest Management, Climate Change, Marketing & Trade, Policy Issues, Mechanisation, etc.
Abstract submission deadline for lead/oral/poster presentations under any of the different themes of the Congress, is 20th August, 2016. Full length papers for all lead accepted papers will be required to be submitted by 15th September, 2016. The last date of registration without late fee is 10th October, 2016. More information is available here:
III International Symposium on Horticulture in Europe - SHE 2016 Chania, Crete (Greece), 17-21 October 2016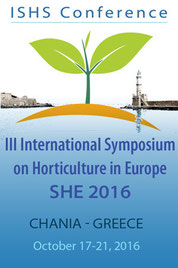 The 3rd Symposium on Horticulture in Europe (SHE 2016) will be held in Chania, Greece on the 17-21 of October 2016. The Symposium is a joint initiative of the Mediterranean Agronomic Institute of Chania (MAICh) and the Cyprus University of Technology, Department of Agricultural Sciences, Biotechnology & Food Science under the aegis of the International Society of Horticultural Sciences (ISHS). The symposium will be hosted at the Minoa Palace Resort, a 5* luxury hotel situated in the Platanias region, west of Chania city center.
The Symposium is getting established as an interdisciplinary forum within the science of horticulture providing endless opportunities for exchange of knowledge, expertise, ideas and great networking. The central theme of the Symposium is "Growing Health and Life". A wide array of scientific disciplines such as genetics and breeding, ecophysiology and stress physiology, genomics and biotechnology, hort crops quality and post-harvest technology etc merge together and cross with recent developments in fruit, vegetable and ornamental crops.
The conference welcomes scientists, researchers, teachers and students as well as professionals of the horticulture industry to establish new collaborations and contacts to present and discuss their findings. The conference will comprise plenary and regular sessions, workshops and display of posters.
Deadline for abstract submission: January 31, 2016

Check out http://she2016.org/ for more details.
Brassica 2016, Melbourne (Australia), October 3-6th 2016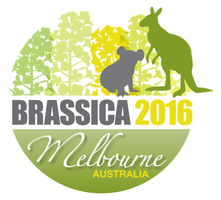 Brassica 2016 will be held in Melbourne, Australia from October 3-6th 2016. The symposium combines the 20th Crucifer Genetics Conference, and the 19th Australian Research Assembly on Brassicas. The meeting will provide attendees from all over the world with an opportunity to present their work, interact with colleagues and form new collaborations, through keynote talks, oral and poster presentations and networking events.

With the rapid advances in Brassica genomics which have been made over the past few years there are increasing opportunities to use this information to characterise the inheritance of traits and apply this knowledge to accelerate Brassica breeding. The focus of the conference will be to bring together researchers in genetics/genomics and traits, who together with breeders can share knowledge and understanding to facilitate Brassica crop improvement.
Call for abstracts & registration opens: April 1, 2016
Call for abstracts close: July 1, 2016
Notification of acceptance of abstract: July 15, 2016
Paper submission deadline: August 1, 2016
For more information about the symposium, please go to http://www.brassica2016.com/.
Jülich Plant Science Seminars: "Volatile isoprenoids and photosynthesis: an inextricable link", Forschungszentrum Jülich, Germany, 19 July 2016 | 13:30 h

This series of seminars is hosted by the institute of Plant Sciences (IBG-2), Forschungszentrum Jülich. The seminar will take place on July 19th at 13:30 in the seminar room of IBG-2 (R406), Geb. 06.2.
Francesco Loreto Consiglio Nazionale delle Ricerche (CNR) – Department of Biology, Agriculture and Food Sciences, Roma, Italy (https://scholar.google.it/citations?user=a38xqHwAAAAJ)  will talk about "Volatile isoprenoids and photosynthesis: an inextricable link".
Abstract:
Photosynthesis produces many volatile isoprenoids. There is circumstantial and direct evidence that volatile isoprenoids emitted by vegetation can a) interact with biogeochemical atmospheric cycles leading to the formation of ozone and particle pollution; b) protect the photosynthetic apparatus and maintain leaf integrity under abiotic stresses, namely under water stress, high temperatures and oxidative stress; c) allow plants communicate with other organisms, eliciting direct and indirect defenses against herbivores and pathogens; and d) be a major loss of carbon in the atmosphere, ultimately even affecting the capacity to accumulate biomass, especially in fast growing, high emitting plants. In this lecture, it is argued that isoprenoid emission, neglected by human-driven selection for agricultural productivity, might be a major evolutionary driver of photosynthesis resistance/resilience to climate change constraints.
Policies against Hunger 2016: "Sowing the seeds for nutrition: What food systems do we need?", Federal Foreign Office, Berlin, 22-24 June 2016

In November 2014, representatives of a large number of countries from around the globe adopted the Rome Declaration on Nutrition and the Framework for Action at the Second International Conference on Nutrition (ICN2).
These outcomes must be implemented to realise the vision of a world without malnutrition.
For more information, please go to: https://www.policies-against-hunger.de/3/
Jülich Plant Science Seminars, Forschungszentrum Jülich, Germany, 21 June 2016 | 11:00 h

This series of seminars is hosted by the institute of Plant Sciences (IBG-2), Forschungszentrum Jülich. Two upcoming talks will take place on June 21th at 11:00 in the small seminar room of IBG-2 (R420), Geb. 06.2.
Jochem Evers from the Center for Crop System Analysis at Wageningen University, Wageningen, the Netherlands (https://scholar.google.com/citations?user=vRcb0qUAAAAJ&hl=de) will talk about "Exploring plant-plant interactions in mixed-species stands using functional-structural plant modelling".
Abstract:
Diversity in species has been shown to contribute to the functioning of both natural and agricultural systems, in terms of e.g. productivity, disease resistance and climate resilience. In light of the increasing concerns about synthetic fertilizers and pesticides and the ensuing restrictions on their use, these diversity effects may provide an important complimentary means to sustainably increase crop production. Yet, the mechanisms that drive the relationship between diversity and ecosystem functioning and how such mechanisms can be utilized in agricultural systems remains poorly understood. In this presentation I will show how a simulation method known as functional-structural plant modelling, in which plant growth and development driven by its direct environment is simulated in 3D, can be used to analyse mechanisms responsible for performance of mixed-species stands.
Xinyou Yin from the Center for Crop System Analysis at Wageningen University, Wageningen, the Netherlands  (https://www.wageningenur.nl/de/Personen/Xinyou-Yin.htm) will talk about "Can improvement in leaf photosynthesis increase crop productivity?"

Abstract:
To ensure food and energy security for a growing and increasingly demanding population, crop production will have to grow, with higher rates of increase than the current rate to guard against negative contingencies as a result of global climate change. Genetic improvement in crop productivity could be made either from exploiting natural genetic variation by conventional breeding or from genetic engineering and synthetic biology approaches. My presentation will show how the mechanistic crop model GECROS can be used to investigate the potential impact of exploiting natural genetic variation and genetic engineering of biochemical components in leaf photosynthesis on rice productivity under diverse environmental conditions. It was shown that to supercharge crop productivity, exploring a combination of routes in improving CO2-concentrating mechanisms, photosynthetic capacity and quantum efficiency was required.
V International Symposium on Tomato Diseases: Perspectives and Future Directions in Tomato Protection Málaga, Spain, 13-16 June 2016

The 5th International Symposium on Tomato Diseases: Perspectives and Future directions in tomato protection will be held in Málaga, Spain, June 13-16, 2016.
Held under the auspices of the International Society of Horticultural Science (ISHS) this symposium is a forum to discuss the latest advances in all areas of plant diseases affecting tomato crops. Every three years, it brings together about 150 to 200 international experts from different fields.
Plant diseases cause severe damage to tomato crops worldwide limiting yield. New diseases emerge regularly, constantly challenging research and development of control strategies. Knowledge is needed concerning genetics and breeding for resistance, host-pathogen interaction, ecology and epidemiology, integrated management or food safety and postharvest diseases for a better management of tomato. Discussion about all these aspects will take place during the meeting with key lectures on specific subjects from recognized international experts.
Deadline abstract submission: December 20, 2015
Deadline fulltext submission: April 30, 2016
For more information about the symposium, please go to http://www.ishs.org/symposium/546.
6th International Conference Cold Chain Management,  University of Bonn, Germany, 6-7 June 2016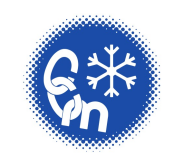 Challenges in temperature controlled supply chains have increased steadily during the last years. The delivery of high quality and safe products worldwide as well as a sustainable food production become more and more important.
Therefore, food producer, logistic companies, wholesaler and retailer are searching for solutions to control important environmental parameters, to manage product quality, safety and shelf life and to increase resource efficiency over the entire chain.
Furthermore, consumers want to be aware about sustainability aspects in terms of production processes, logistic pathways and applied technologies and materials. Thus balancing cold chain approaches, logistic concepts and sustainability will be one of the biggest challenges in the coming years.
The conference aims to bring together people from research and industry sector as well as of public organisations. It addresses all organisations which work in the field of cold-chain management including food producer, retailer, logistic companies, technology, software developer and consumer associations.
Deadline abstract submission: January 12, 2016
Deadline fulltext submission: April 29, 2016

You can find all the information about the workshop on the following web site:
http://www.ccm.uni-bonn.de
BeNeLuxSHS 2016 Symposium: Biostimulants and their use in horticulture, Ghent, Belgium, 28. April 2016

This year the annual Symposium of the BeNeLuxSHS will take place on Thursday 28 April, 2016 at the International Convention Center Ghent, Belgium. Convener is Dr.ir.Johan Van Huylenbroeck.
Biostimulants include diverse formulations of compounds, substances and micro-organisms that are applied to plants or soils to improve crop vigour, yields, quality and tolerance of abiotic stresses. Recently we see an increased interest in the application of plant biostimulants as they open new possibilities for a durable and resilient crop production. In this symposium research results of the use of biostimulants in horticulture are presented.
For more information about the symposium, please go to http://www.beneluxshs.eu/.
Plant Science Seminar "Bioeconomy: Opportunities for collaboration with Costa Rica", Forschungszentrum Jülich, Germany, 19. January 2016 | 10:30 h

Keilor Rojas, PhD, former Viceminister in the Ministry of Science, Technology and Telecommunications of Costa Rica, currently Universidad Latina de Costa Rica and Biotech Entrepreneur
(https://www.linkedin.com/in/keilor-rojas-28b6571a) 
will talk about "Bioeconomy: Opportunities for collaboration with Costa Rica".
The seminar will provide a broad overview of the academic and research sector in Costa Rica (especially in bioeconomy) and show possibilities of interaction with national institutions in more specific fields such as biodiversity, environment, biotechnology and forestry.

More information on JPSS and visiting the Forschungszentrum Jülich and the IBG-2 can be found here: http://www.fz-juelich.de/ibg/ibg-2/EN/News/jpss/_node.html