Steering Committee
The Steering Committee is tasked with planning and implementation of joint research and development projects and with applying for and raising the necessary resources. Further, the Committee also agrees on the strategic direction of the collaboration, possible invitation of new members, and the use and further development of Campus Klein-Altendorf. There are eight members in the Steering Committee, three are delegated from the State of Rhineland Palatinum, three from Bonn University (of which at least two are members of the Faculty of Agriculture) and one each from Jülich Research Centre and from the Chamber of Agriculture North Rhine-Westphalia. The coordinator is an ex officio member of the Committee.
Herr M. Balmer (DLR-RP)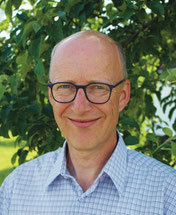 Martin Balmer is the Group Leader of Fruit Research and Technical Advisory Services of the Service Centre for Rural Areas (DLR) in Rhineland-Palatinate. His main tasks include personnel and financial administration of the experimental fruit farms and a team of advisors. He is Special Advisor for sweet cherries and teaches at the vocational training centre. His own research focuses on rain-sheltered production, cultivar and rootstock selection, growth regulation and tree training. Since 2007, Martin Balmer is the leader of the national stone fruit working group of the German Fruit Growers' Association.

Prof. P. Schulze-Lammers (Uni Bonn)
Dr. U. Gossen (MULEWF)
Dr. H. Jaenicke (KoGa Coordinator)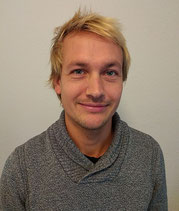 Dr. Hannah Jaenicke is the new coordinator of the Competence Centre Horticulture (KoGa). Dr. Jaenicke brings to the position a rich experience in managing multi-disciplinary projects in agriculture and horticulture. After her studies in agriculture at Bonn university she did her doctorate at TH Darmstadt with a topic on the ecophysiology in desert areas. She then worked for ten years at the World Agroforestry Centre ICRAF in Kenya with a team of international scientists on the propagation of indigenous fruit trees, before she moved to a career in research management. She moved on to UK and later Sri Lanka, where she led the International Centre for Underutilised Crops (ICUC). Dr. Jaenicke is back in Germany since 2010, working as independent consultant in project management and project monitoring for domestic and international clients.
Herr M. Kohl (LWK NRW; Chair)
Dr. N. Laun (DLR-RP)
Prof. G. Noga (Uni Bonn)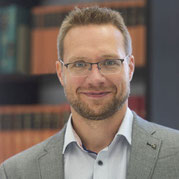 Prof. Dr. Georg Noga, Director of INRES-Gartenbauwissenschaft at the Faculty of Agriculture at Bonn University, studied nutrition science at Bonn University (1973-77), took his PhD at the Institute for Fruit and Vegetable Production (1978-1980) and habilitated at the Faculty of Agriculture of Bonn University (1990). From 1995-1998 he was Director at the Institute for Fruit Production at University of Hohenheim and at the same time Director of the Research Station for Fruit Production at Bavendorf/Lake Constance. In May 1998 he took the Chair for Fruit and Vegetable Production at Bonn University. He is co-founder of KoGa and, since the beginning, the Speaker of its General Assembly. His research focus is on plant and stress physiology, product quality and quality control and quality management systems in horticultural production chains.

Prof. R. Pude (Uni Bonn)
Prof. U. Schurr (FZ Jülich)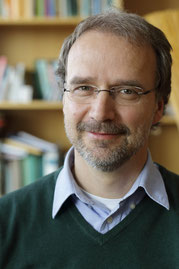 Prof. Schurr is plant physiologist and heads an interdisciplinary institute (IBG: 2 Institute for Plant Sciences), in which plants are analyzed with non-invasive methods in their interaction with the environment and for which new technologies, sensors, algorithms and automation technology are developed. The institute is a global leader in phenotyping for plant breeding, develops quantitative methods for the analysis of structure and function of plants under controlled environment and field conditions and utilizes these methods with partners in horticulture, agriculture and plant breeding.